The Problem:
  The Student Union needed an event calendar to be displayed in the heart of campus.
The Solution:
This astronomy inspired art deco events calendar features all events held by the Office of Student along with information on which planets are most visible and when the full and new moon take place.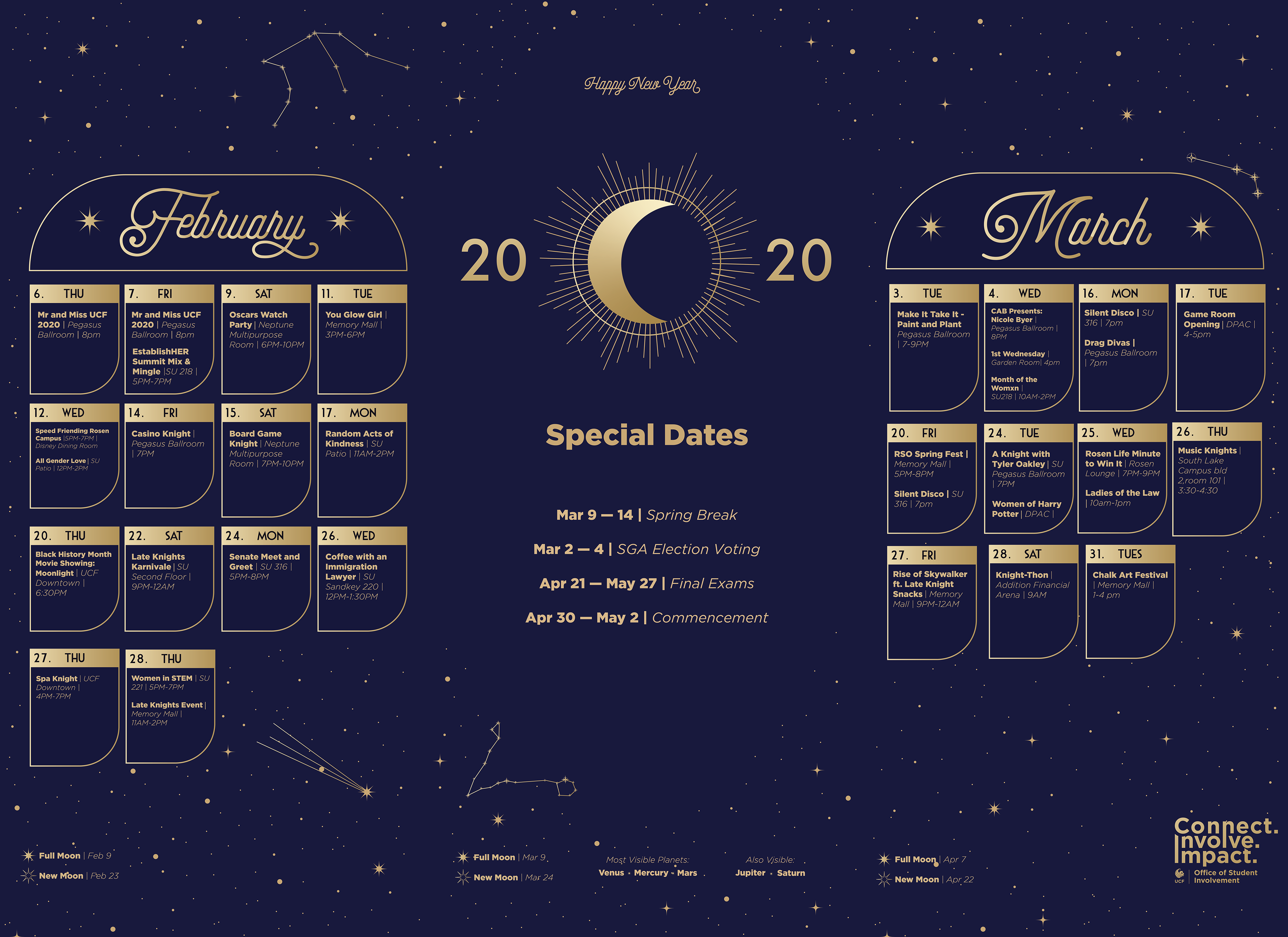 Along with the print version are social media and newsletter versions.