The Problem:
  As a new kitten owner in college, I had a million questions about food, treats, toys, and all things cats but lacked time to truly explore all my options. 
The Solution:
Beginner's Luck is a monthly subscription box for new cat and kitten owners. This allows new cat owners to explore different products for their pet without having to spend time searching at pet stores. 
This poker inspired kit highlights the playful and mischievous nature of cats while providing a variety of food, treats, toys, coupons, and even t-shirts for your furry friend!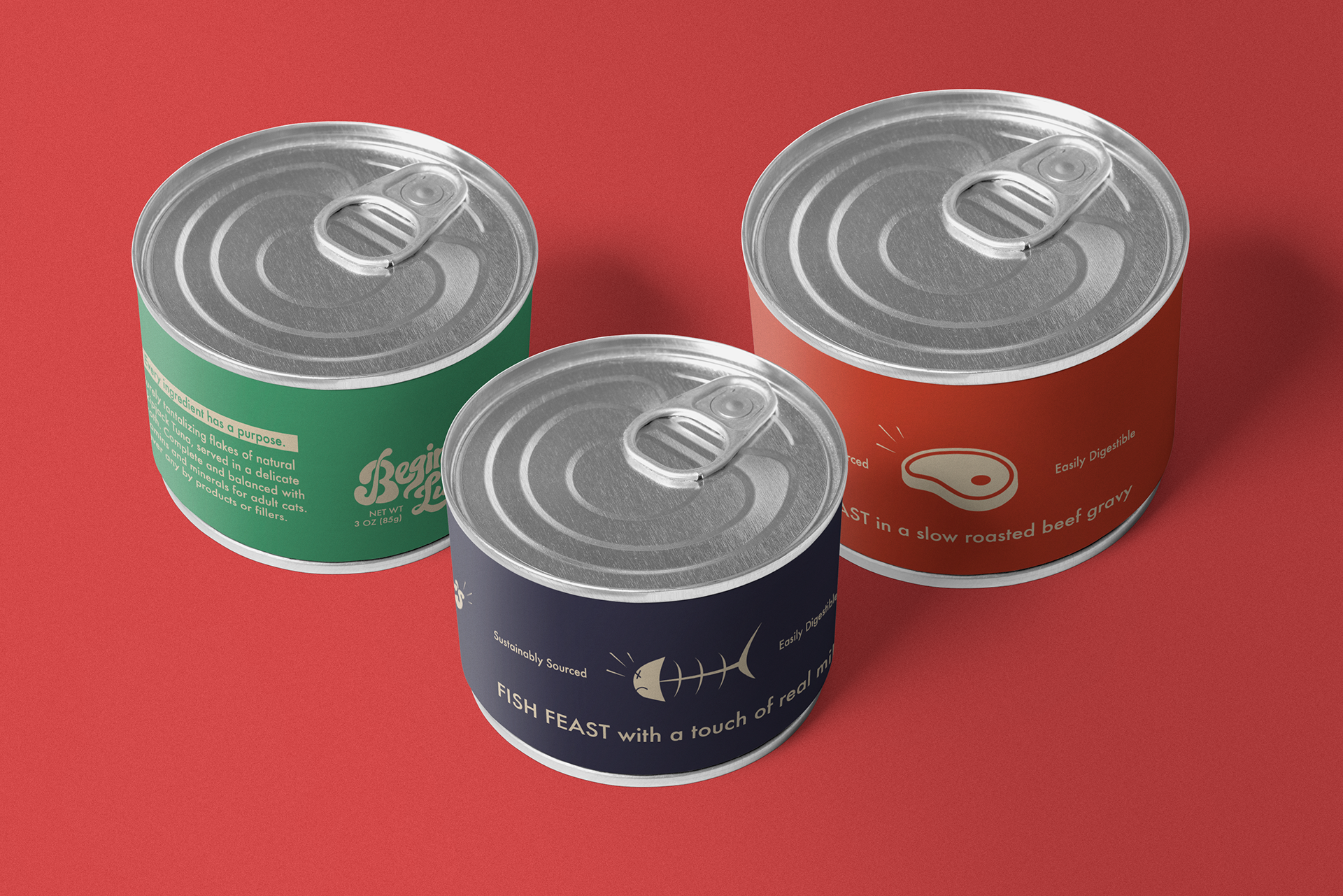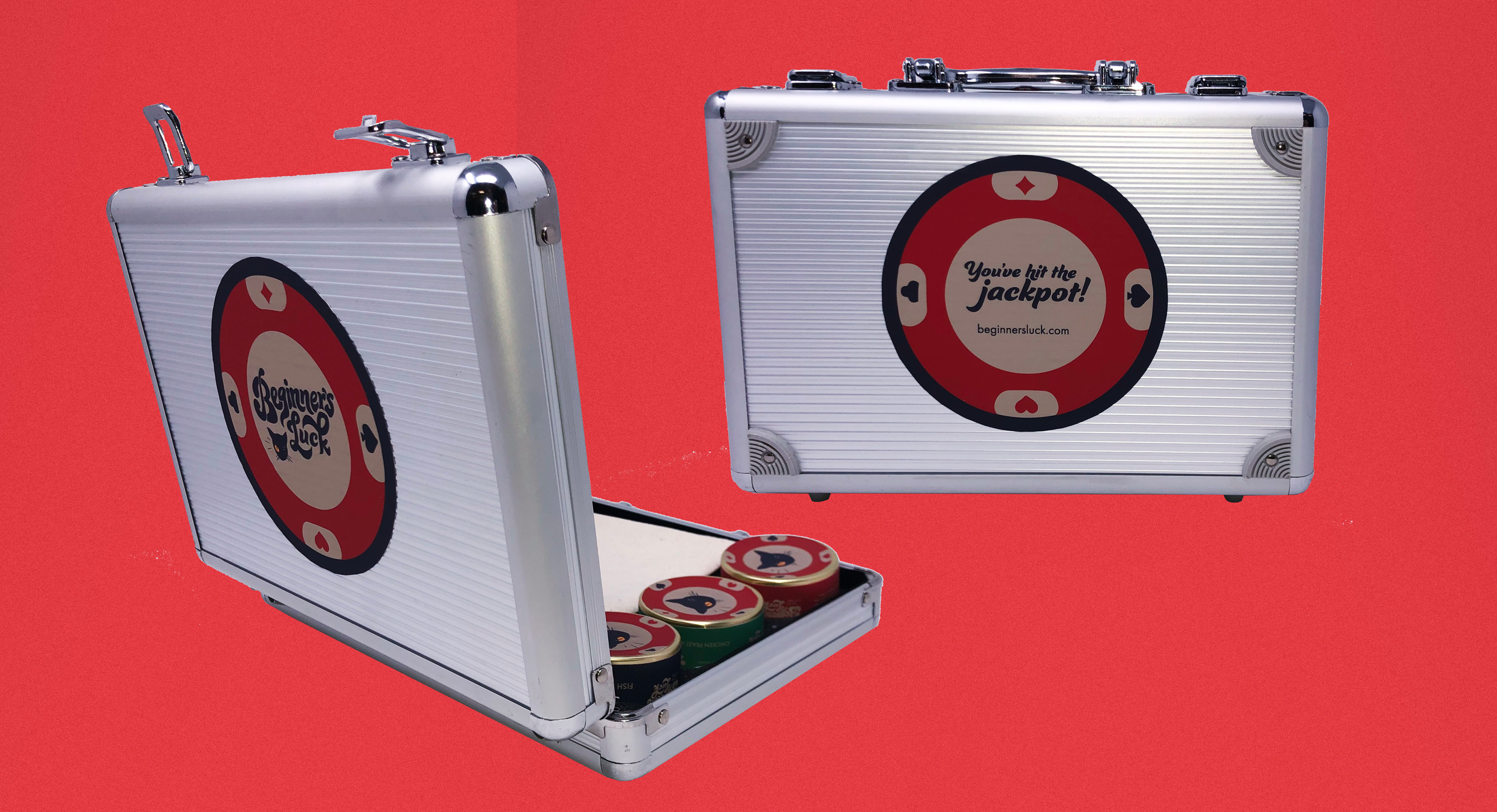 Initially, this product was intended to be sold at pet stores and I was concepting for different point of sale displays. After sketching the poker set concept, I realized this was small enough to be shipped. 
For the environmentally conscious consumer, Beginner's Luck offers discounts to customers who mail their poxer box back.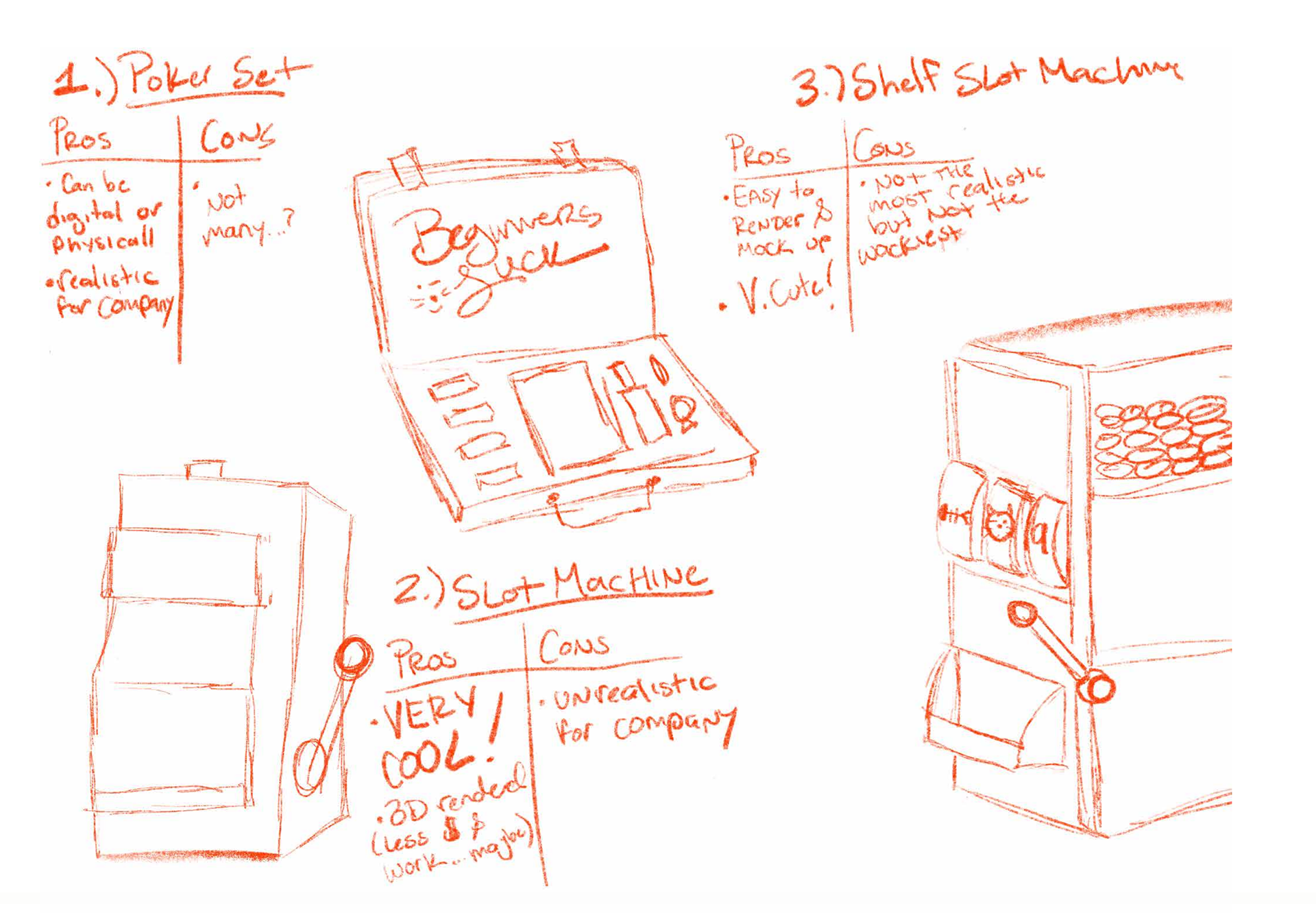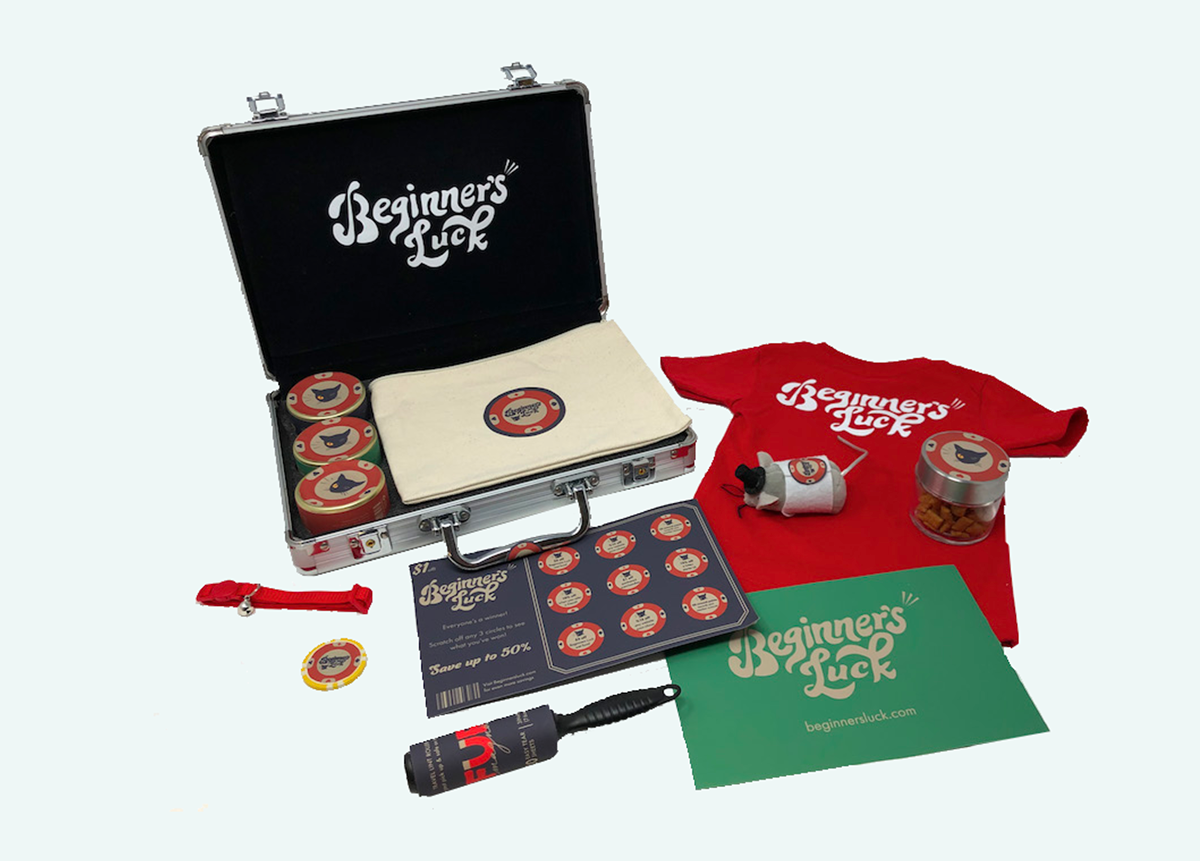 It can be difficult to find sustainably sourced cat food that is easy to digest. Beginner's Luck fills this need with their line of wet food packaged to look like poker chips. 
Each flavor is color coded with high contrast to easily find the foods your cat wants and avoid allergens. 




Feeling lucky? Beginner's Luck website makes it easy to subscribe as well as find a community of cat and kitten owners.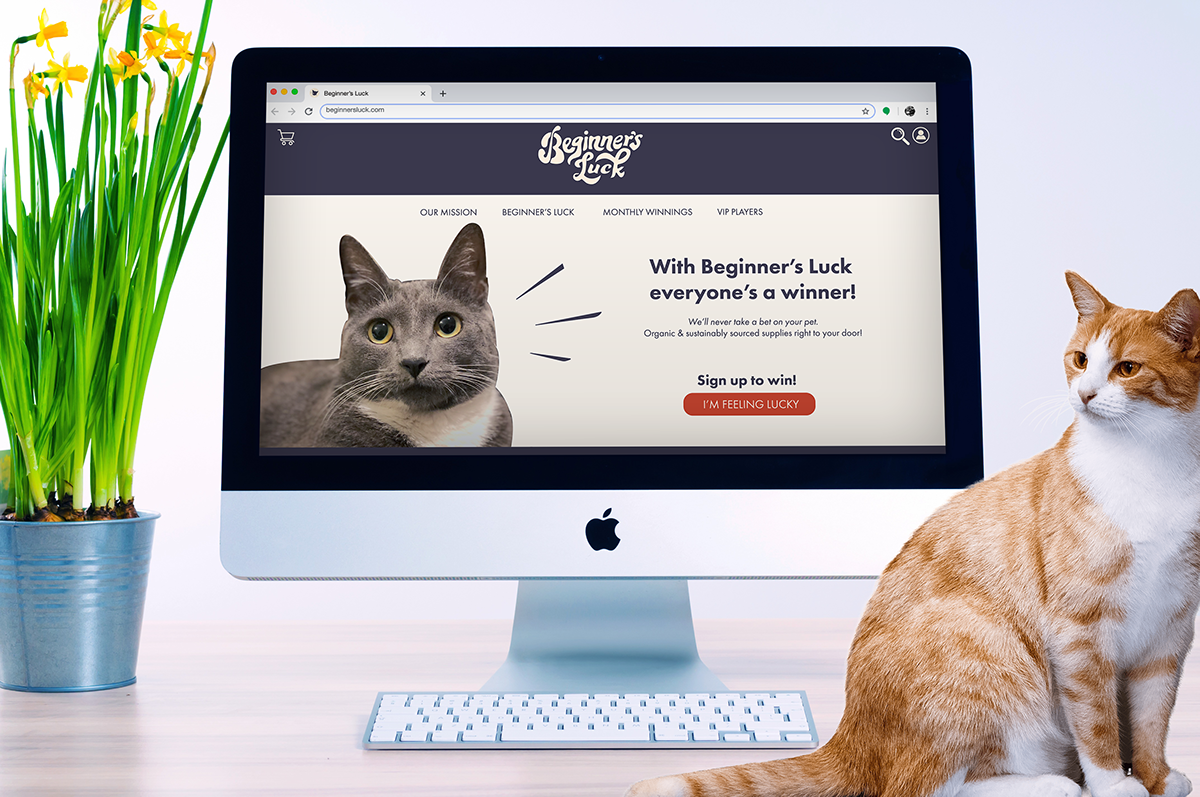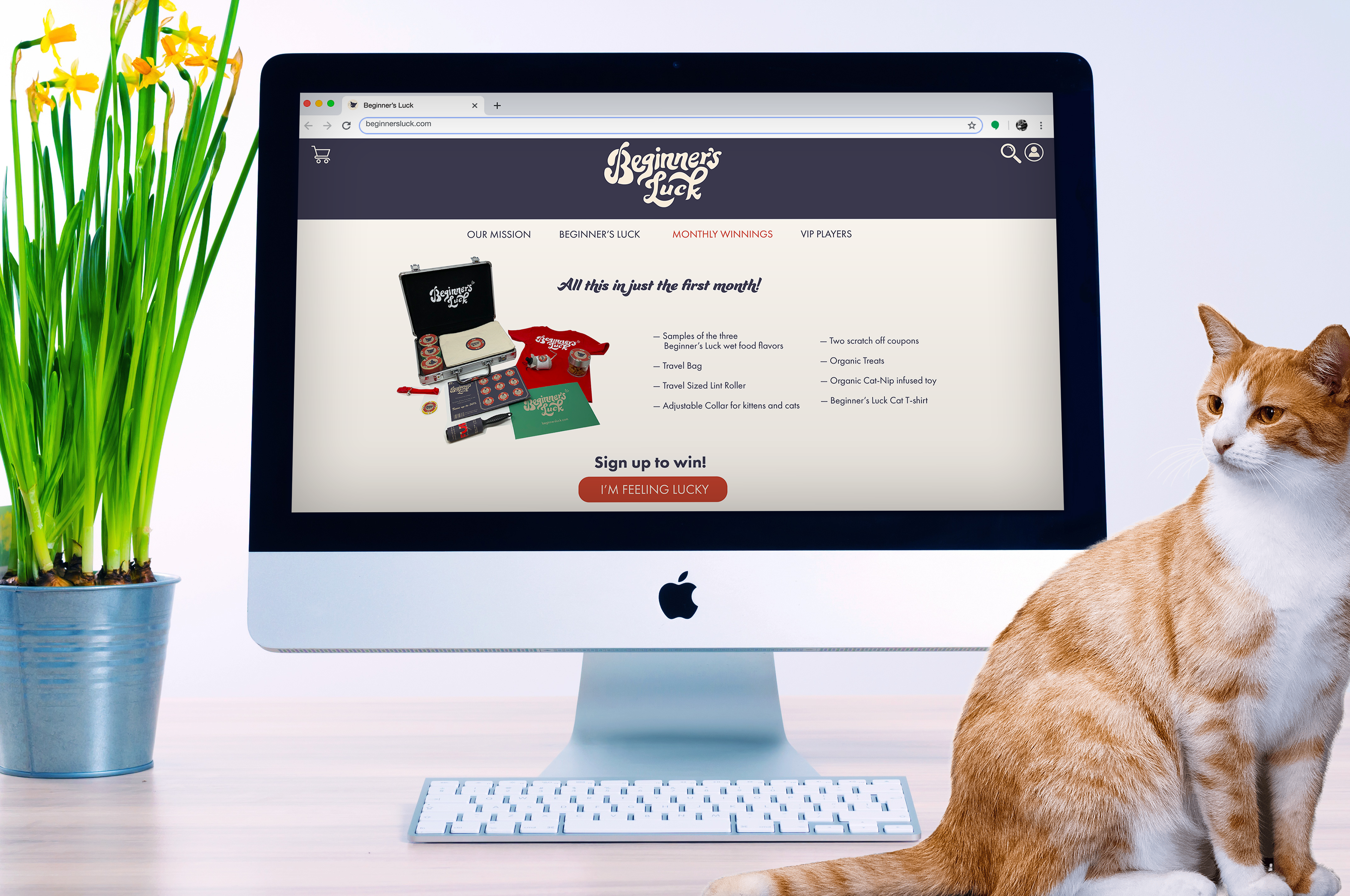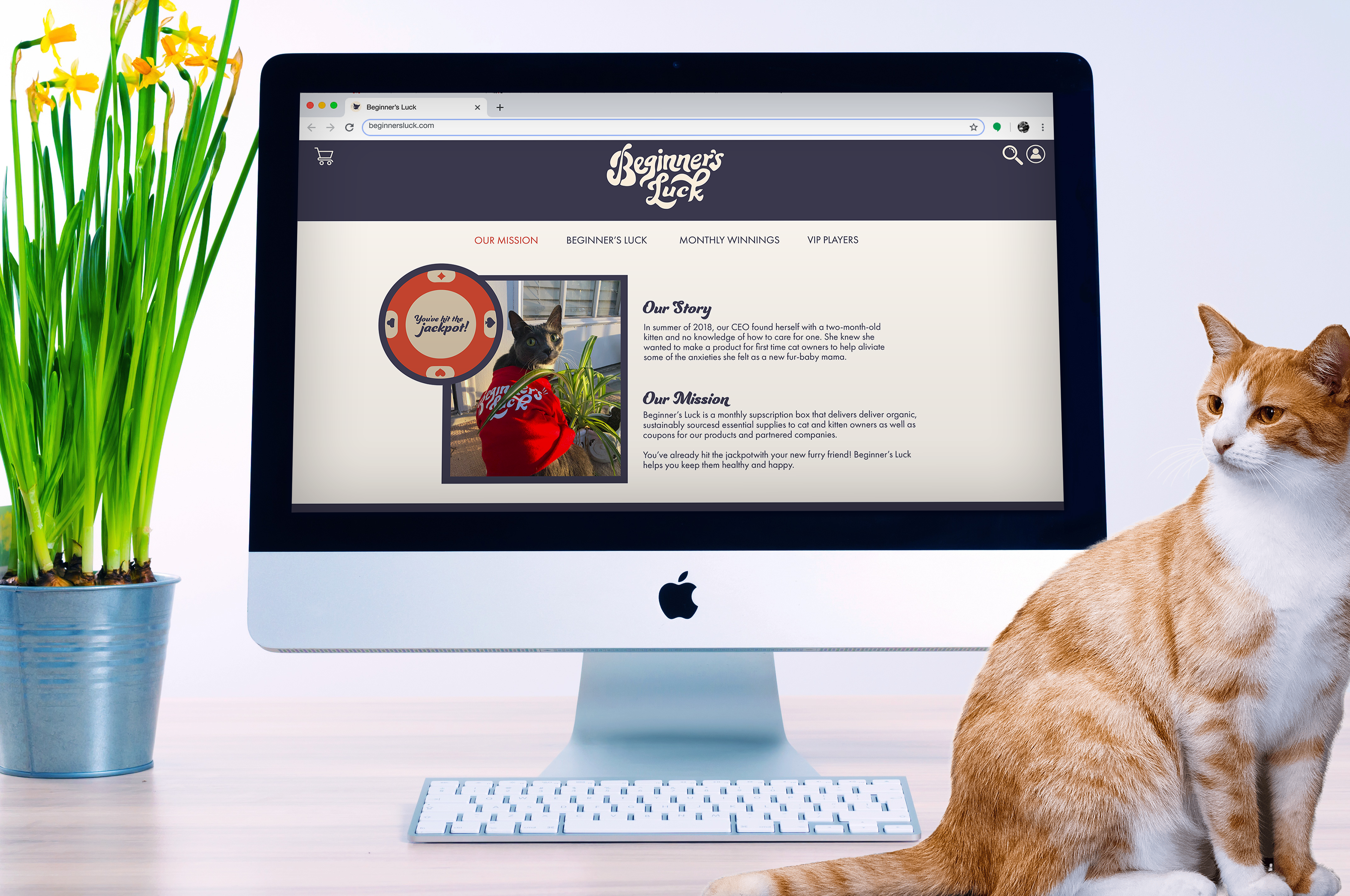 The winking cat icon included is based off my kitten, Stevie Licks. She helped model some of the products included in the first month's box of Beginner's Luck.